Boo at 16 years old
Boo, you were always such a special girl, right from the very first time I saw you in the pet store at the back of the enclosure, frightened, while your three brave little brothers were playing all rough and tumble in the front and competing for my attention as if to say "Pick me, pick me!" You were the smallest one of the litter, the only girl and there was something about you. I asked if I could hold you and as soon as you were out of your enclosure, you ran up my arm and hid under my long hair and didn't want to come out. I knew we were meant to be together, so I brought you home with me. Every night you slept on my pillow under my hair, which you had burrowed under until one day you had the confidence to sleep on the end of the bed. When you were five years old, I decided you needed to have some company while I went back to school, you weren't used to being by yourself. That was when 8 week old Basil came into our lives, who you reluctantly let curl up with you after a week of having him with us.
You were there for me all through my cancer, never leaving my side for the first few weeks unless you needed to eat, drink or use your litter box. You must have been emotionally exhausted comforting me, because you let Basil take over and stay next to me while you had a little break.
Then last year, you started to choke while you were eating your food, and had a seizure and a major stroke at 2 in the morning. I thought I had lost you for sure and was frantic waiting for the vet to open up first thing in the morning so I could rush you there. Our vet said you had had the worst kind of stroke that a cat could have, it was on the right side of your brain and all you could do was turn to the left in circles. Our vet gave you a needle and said we could take you home for the night. I thought we were bringing you home to say goodbye, we were crushed. We put food, water and your own litter box in the bedroom away from the other cats and noise. During the night, you got up to drink and ate a couple of bites, you wobbled toward the door to use the other litterbox, you didn't want the one we had given you. You wobbled all the way down the hall to use the box and wobbled all the way back and slept again.
Our vet called in the morning and I told him you walked in a wobbly straight line all the way down the hall to the litter box, he couldn't believ you weren't going in circles. He said in all his years of practice, he'd never seen a cat survive that kind of stroke he said the clot must have broken up. You are amazing, you came out of that with very little damage, just a slight lean to the left and a bit of heart damage, but you were back interacting with us and happy again.. You are my little trooper.
Late last fall you were diagnosed with the early stage of CRF (chronic renal failure) and we were just trying to get your treatment established and giving you your new diet. Then things started going terribly wrong. You were getting rather traumatized being medicated, you just hated it and I didn't blame you. You developed a mouth ulcer that got infected and the antibiotics wouldn't take care of it, the infection just came back again and again. Then that awful mass developed on your cheek at an alarming speed and we found out that you had an aggressive cancer and you were starting to suffer. I brought you home for 3 days so we could say goodbye, Daddy and I were in shock and your kitty brothers and sisters were upset and restless.
Tuesday was the worst day in my life, it seemed surreal, taking you to the vet for the very last time. I felt like a zombie. I held you for quite awhile, while the vet left the room so we could be together, I cuddled you close, talking to you softly and trying not to cry so I didn't upset you. Then he came back in, I said that we were ready. Then the vet left us alone again, I didn't know you were already gone, I just kept holding you and talking softly and gently rocking you, then the towel I had you wrapped in had a little damp spot and I realized my precious baby girl was gone.
I am devastated, I cry all the time, I smell one of your beds, the last one you slept in and I keep your other little bed still on my bed beside me. I hold your urn close to me and cry and I still have your fur in a pretty little organza pouch. How will I go on without you? 16 1/2 years of having you on my bed now there is an emptiness in the bedroom and Basil is devastated, keeps looking for you and crying. I look at your pictures every day and talk to you. I hope you can hear me. Was that you who softly crept onto my pillow twice the day after we parted? I could have sworn I felt you there just behind my head on the pillow, just like you did when you were a baby and I first brought you home. It comforted me and then I had no trouble falling to sleep.
I love you my dear Boo girl, I can hardly see to type through my tears. But I know that I must set you free and I know you wouldn't want me to be so sad, but I can't help it.
You'll always be in our hearts sweetheart and we will meet up again. I can't wait to see you again and hold you and kiss you on the top of your head like I did everyday.
It's not goodbye, it's we'll see you later.
I will continue in my fight against animal cruelty in your memory.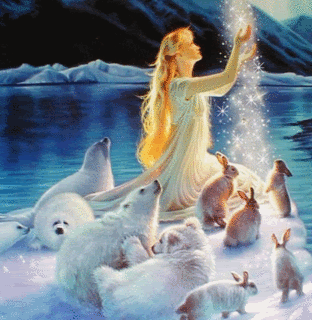 love Mummy, Daddy, Basil, and the rest of the kitty gang, Elizabeth, Sylvester and Mini. xxxxxxx